Our skilled artisans fashion these thick, beautiful garlands of the freshest evergreen boughs. Perfect for outdoor and indoor use.
These durable garlands are built on a heavy gauge crimped wire. They are a solid 6 inches in diameter and come in 20 foot lengths. If you need a product of a smaller diameter check out our quality roping available in lenghts of 75 feet.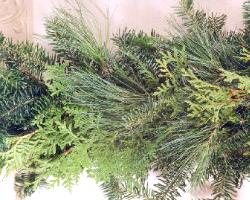 Mixed
Exclusively offered by Crete Plantations. A beautiful combination of all available greens.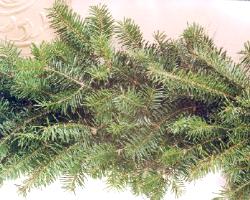 Balsam Fir
The traditional evergreen of the North East. Of course its most remarkable quality is it's wonderful fragrance.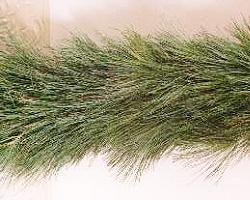 White Pine
Creates a long lasting garland with a uniquely textured foliage, certain to be noticed.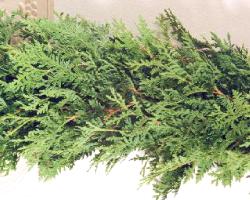 Eastern Cedar
Another long lasting evergreen garland. If hung out of reach and away from sunlight this garland remains beautiful even once it has dried.