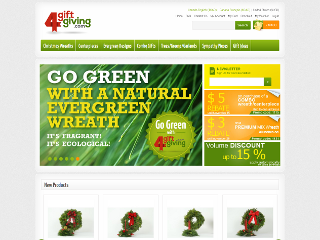 Mail Orders & quality corporate gifts
Shop for Crête products online with our mail order division, 4GiftGiving. Online since 1999 4GiftGiving has estiblished itself as a major supplier of mail order Christmas decorations in both the United States and Canada.
Very efficient order handling, quick turn around time, high quality products as well as serving both major North American markets allows 4GiftGiving to serve both individual orders and large corporate clients with ease.