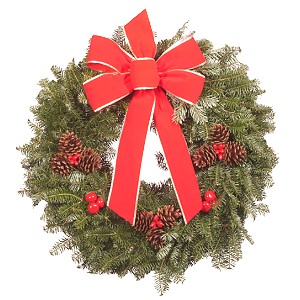 Balsam Wreaths
"Premium"
The Perfect Gift!
Give a wreath... A simple and original way to wish clients, employees, friends and family members a happy holiday season.
Adorn your tables with centerpieces... A unique means of bringing the holliday spirit to your receptions, and why not take the opportunity to send them home with your guests as gifts!
Give a fragrant gift... Nature's holiday splendor made from a variety of fresh and natural boughs.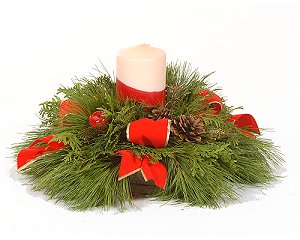 Centerpiece 16"
"Premium"
Freshness and quality guaranteed 100%
Gift cards with personalised wishes
Direct delivery to recipients
Order confirmation and tracking
More products than ever before See our catalog
Made-to-order products also availabl
With us, your presents will be greatly appreciated
How to order
Find out about our evergreen products Catalog
OR Fill out the order form for Corporate Gifts shipped to USA recipients
If more than one shipping address, fill out the shipping form or give us your own list of addresses in an electronic format (Excel format preferably)
Fill out the credit card form (if needed)
Send us your forms

Email: corpo@creteplant.com
Fax: 1-866-663-7733
Mail: 2030 de Bretagne street, Sherbrooke, Qc, Canada, J1J 1R4
Telephone: 1-800-663-7733

We will get in touch with you in the next 24 hours. Any order has to receive a final approval before being put in production.
*If you have your own electronic expedition list (Excel format), pass it on us and assure you to include your personalized wishes.
Our name... a security of satisfaction!